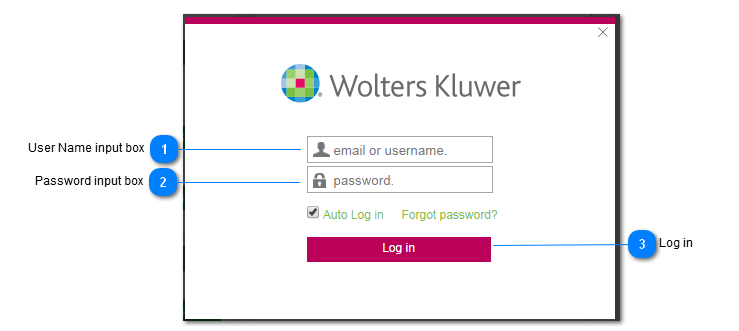 Enter your PrimeLaw username

Enter your PrimeLaw password.

"Log in" to access our PrimeLaw database.
If you are unable to provide the correct username and password after trying for three times,
you will be required to enter the validation code in your next try.
2, Cookie Authentication Login
When users log in through the form Veeco first network, check the "Auto Login" and after
    the successful landing,   the system will  remember your login  status. 
    The next time users log on Wolters first network directly log into the system.