1.     Click the "Journals" tab on the menu bar to access the journal list page.
2.     Clicking the logo or description of each of the journal listed will bring you to the search page of that journal.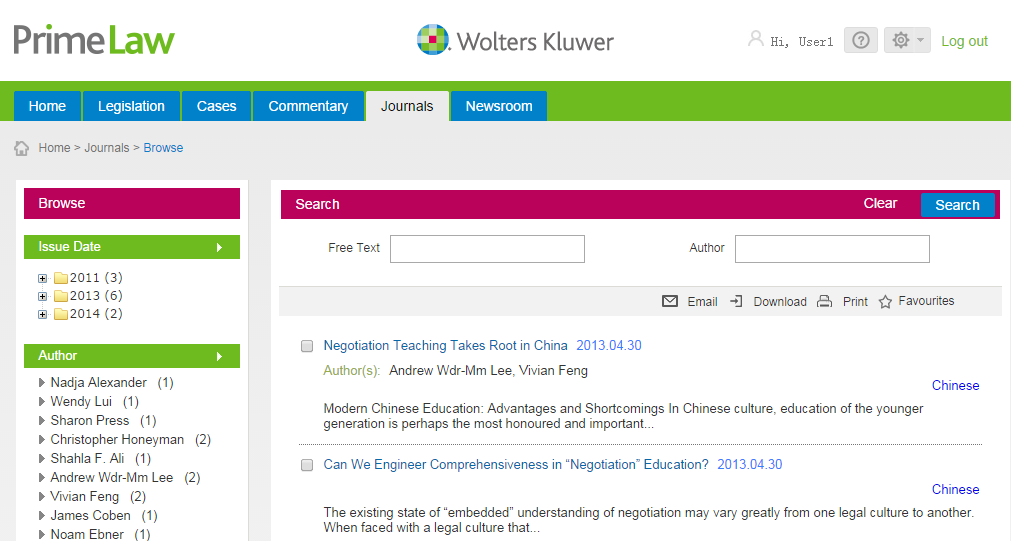 3.  
Enter search term(s) into the field(s), then click "Search" on the top right corner of the box.

4.   
You can also filter your search by issue date of the journal and by author through selection in the left navigation bar.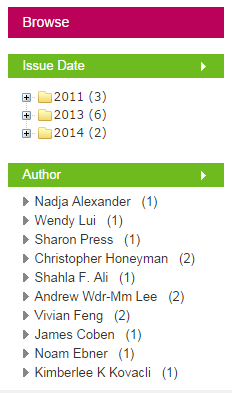 Free text search in article titles and text

Search by article author