1. 
On the legislations search page, click the "Advanced Search" button on the top right corner of the box.

2.  
You can specify the point in time at which the required legislation is in effect.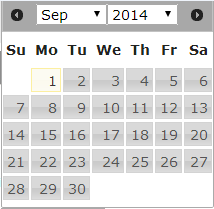 3
.      You can also select a provision type and enter the provision number for a more precise search.

Search for current law
Search for both current and previous law

Search by point in time

Limit search results to those laws coming into effect after a certain point in time

Clear all fields