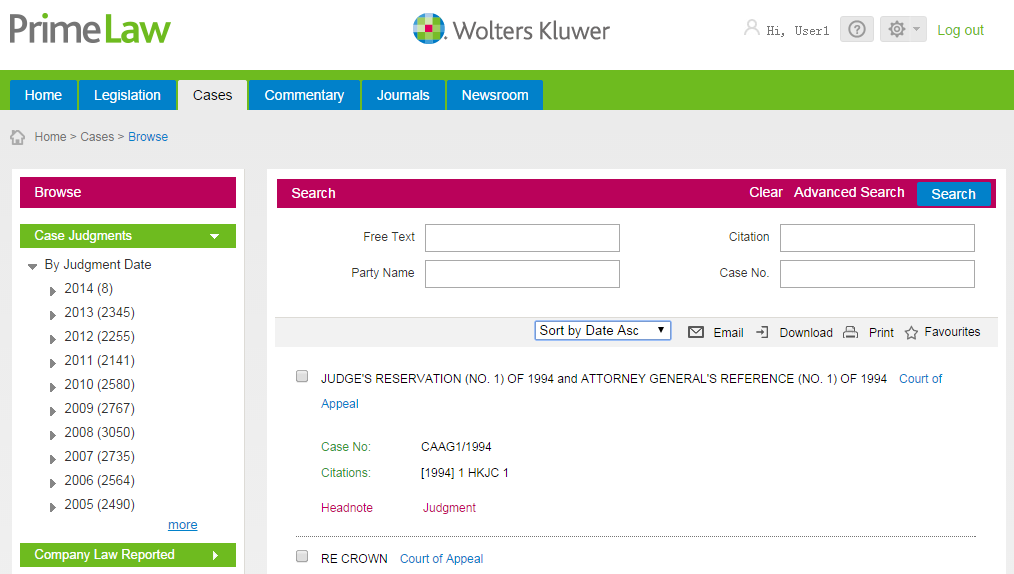 1.     Click the "Cases" tab on the menu bar to access the cases search page.
2.     Search or browse for the required case, View either the headnote or the full judgment of the case by clicking the respective buttons.
3.     In the headnote view, the full judgment can be found by clicking on the case name in the left navigation bar.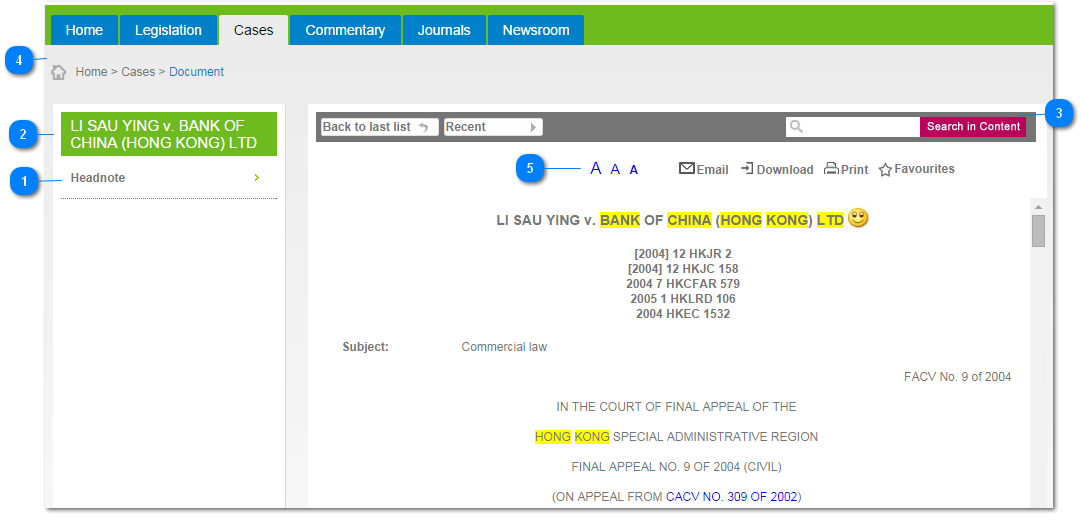 List of headnote elements

View full judgment


Free text content search

Documentation roaming path

Click "Home" to return to PrimeLaw homepage.

Document Actions.

Adjust the font size (Large, Medium and Small) of the content displayed

From left to right, the four icons allow you to
2. Download the document to your local computer;
3. Print the document; and
4. Add the document to your Favourites collection.